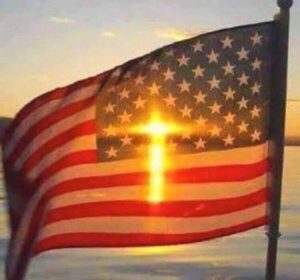 Why Not Voting is Not an Option
As the Presidential election draws closer, I am alarmed at the growing number of people who are seriously considering not voting. The right to vote is an honor, a privilege and a responsibility. It is your opportunity as a citizen to speak up and make your opinions heard.
I was raised in communist Romania, where basic human rights were often trampled and ignored. I have seen first-hand the impact that fear, complacency, and guilt can have on people.
The following excerpt from my new book, Saving My Assassin, https://www.amazon.com/Saving-My-Assassin-Virginia-Prodan/dp/1496411838?ie=UTF8&*Version*=1&*entries*=0, is a perfect example of how choosing to stay silent in the face of political injustice can eat away at you for a lifetime. I hope it will help you understand how important your vote and your voice are.
Virginia Prodan
Please read here – Chapter 3 from my memoir – Saving My Assassin:
Summer's end was marked by three events that I looked forward to each year: the end of my work on the square, the start of school, and the grape harvest.
Around the west part of our house sprawled row upon row of vines heavy with black and white grapes, and every summer, my father's extended family—cousins, aunts, and uncles—made the trip from Constanta for the harvest, and a week of fun began.
I loved collecting grapes from the vineyard, putting them into the special machine, and seeing them changed into a sweet liquid. From the white and black grapes, my family made sugary grape juice for the kids and wine for the adults.
The summer that I was seven years old, my family and relatives retired to the front porch after dinner to enjoy their last evening in Techirghiol. Around midnight, startling screams cut the still night.
"That's Anna," Mother said. "Our neighbor's grand- daughter."
The screams continued from next door. "Nooooo! Don't kill them."
Kill whom? I glanced toward my parents. Often our neighbor girl, Anna, screamed in the night, but I didn't know why. She lived with her grandparents next door, but I didn't see her often, and I was warned not to talk to her. Each scream cinched my heart and seared all the way through to my gut. I wrapped my arms around myself. I looked from my parents to my relatives, hoping for answers.
Mother frowned and waved her hand like she was swat- ting away a mosquito. "Let's go inside. That home is supervised." She nodded toward the house, and everyone rose.
Seated in the family room, my relatives shook their heads, but no one spoke or moved to help. One of my uncles mumbled something. My aunt, an attorney, put her finger to her lips. "Don't speak. Too dangerous."
So they conversed in whispers. I heard bits and pieces about how just a few months ago, the Securitate had taken my aunt's coworker to an unknown location for a month because he was accused of missing participation in a Party parade. When the coworker returned home, his health was visibly deteriorated, and he was unable to work or provide for his family.
My nails dug into my hands. What is everybody so afraid of? Why do they speak in whispers? Why doesn't anyone help Anna? Everyone looked toward the relatives who were lawyers. Did they know something? Two lawyers nodded, passing knowing looks. One said a fellow attorney who had expressed his concern about the new price on meat dis- appeared between the courthouse and his home, never to be found. His children would not be allowed to apply to law school. Instead, the Securitate required them to take construction jobs.
Many of the adults, it seemed, carried secrets. I bit my lip to hold in the questions that ran through my mind. Does this have anything to do with the men who guarded the church years ago and called my friends and me "church people"? Were Anna's parents church people? What happened to them? Why does she scream so often in the night?
"Liars!" The voice came from the back bedroom where Uncle Carol was resting.
My mother rubbed her temples. Uncle Antony, Uncle Carol's son, groaned.
I hustled to the back bedroom. My job was to take care of Uncle Carol, bringing him food and making sure he was okay. Everyone treated him like a sick person, but he seemed normal to me.
"Criminals!"
"Uncle Carol, what's wrong?"
Before Uncle Carol could answer, Uncle Antony stepped into the room, his face as red as the juice from the grapes we'd pressed earlier. "Do you want the Securitate to put you in the hospital again?"
"At least there I will be free to speak my mind."
Uncle Antony knelt at his father's feet and grasped his hands. "What about me? I don't want to be confined in the psychiatric hospital. You know they will take me this time if you don't stop talking."
Uncle Carol held his son's gaze then lowered his head. "I will be quiet for you, but I will not be free." I saw many emotions pass between them—cooperation and resistance mixed with love and hate. Why?
Uncle Antony returned to the family room. I knelt beside Uncle Carol. "Do you want a drink of water?" He nodded, then another scream from next door reached our ears. He pressed his hand against his chest.
I ran to the kitchen and poured a glass of water. Passing the family room, I stopped in the doorway at the mention of Anna's name. Today was her birthday, my mother was saying. "She had her own wing in the family mansion across town long before her birth." I had passed that home—a massive white stone mansion overlooking the lake—many times in my travels across Techirghiol. Although it was now a kind of hotel, I could not bring my clients of ordinary people from Dragalina Square to its doors. It was reserved for Communist Party leaders on vacation.
From the conversation, I heard about Anna growing up with nannies, servants, a personal tutor, and a driver. I heard about her travels with her parents all over the world, until her tenth birthday. At that point in the story, my mother glanced up and frowned upon seeing me. "Virginia, sleep on the sofa in the room with Uncle Carol. Take care of him."
I returned to the bedroom. Uncle Carol appeared to be asleep. I set the water on the table by his bed and tucked myself into the sofa bed on the other side of the room.
"Virginia, do you want to know the truth about Anna?"
"Yes!" I tossed off my covers, switched on the lamp, and rushed to his side.
Uncle Carol stared at the ceiling. "I will tell you, if you promise never to tell anyone you heard it from me."
"I promise."
"I was there at her house for her tenth birthday. She wore a long pink dress with many white roses down the front. Her small white shoes matched the roses. She was simply radiant." Uncle Carol focused on the ceiling, but his mind was clearly at Anna's party. "Her parents were so proud. They'd just returned from her first trip to Paris. What a dinner they had that night."
I wanted to ask him so many questions but was afraid to interrupt.
"Afterward, Anna opened gifts, then began her piano recital. The chandeliers shed a bright light over the big black piano. Anna arranged her music, looked to her piano teacher, nodded, and began to play."
Uncle Carol sat up. "The music stopped." His cheerful voice grew sad. "The giant ballroom doors burst open. Violent noises and angry shouts! The Romanian Communist armed military group pointed guns around the room. Their leader, a tall young officer, ordered Anna's parents, John and Maria, to stand and follow him." Uncle Carol put his hands over his face and sobbed.
I sat beside him and hugged him.
"Anna was scared because she'd never heard anyone give orders to her parents before. Her tutor touched her shoulder to comfort her, but she hurried to her parents, who were on their knees and had been handcuffed and brutally beaten by the two armed officers. Her older brother, Jim, was also handcuffed. The armed military officers dragged them away with much commotion but no explanation. When Anna asked why, a young officer slapped and shoved her, causing her to fall backward. He said, 'This is how we treat our enemies. If you are not with us, you are against us.' Then he claimed the house belonged to the government."
Uncle Carol rocked back and forth on the edge of the bed. "I was silent when they handcuffed and struck her parents. Too afraid to talk or move. I can never forgive myself." Tears streamed down his face. "I was among the first to run when Anna's parents and brother were dragged away. I returned later for Anna, but it was too late. Government officials had taken her to one orphanage after another, changing her name with each move so that it was impossible to trace her. The young Communist officer, Boris, took control of Anna's parents' mansion and established his residence there. I grew more afraid, thinking I would suffer the same fate as her parents. I took a long business trip to London. When I returned to my work at the bank, armed guards had threatened my trusted partner, Martin, and 'persuaded' him to turn over all of Anna's parents' bank accounts, safes, and valuables."
Uncle Carol turned to me. "What was I supposed to do?"
How could I answer?
"Boris returned to check on me. He even promised that if I collaborated with him, he would help me find Anna and her relatives. I felt so guilty, and I wanted to find Anna and her relatives, so I accepted his proposition."
I glanced toward the door, worried his raised voice would bring in Uncle Antony again. Elena would punish me for not keeping my uncle calm.
"Liars, criminals!"
"Shh! You told Uncle Antony you wouldn't shout."
He nodded and lowered his voice. I held my breath, wondering why he was telling me this story, yet hoping he'd continue.
"One day, as I confronted Boris about his lies, he picked up the phone, and soon his guards arrived and put me in the psychiatric hospital. That was the only place where I was free to speak my mind—until nurses drugged me. Many were not afraid to speak the truth there." He shrugged. "But too sad there."
"How did Anna come to live next door to us?"
"At each orphanage Anna was sent to, she spent several days answering questions from the police and other government authorities regarding her parents and other relatives and the type of safes, jewelry, and guns her parents had. Finally they must have gotten all the information they wanted, so Anna was sent to her grandparents' home, next door to your house."
"Why doesn't anyone help her now?"
"Because they know the truth."
"I want to know the truth."
He patted my hands. "Go to sleep."
I rose, and he tugged my hand. "You don't think I am sick, do you, Virginia?"
"No," I responded. "I think you are very healthy."
He smiled. "I don't remember the last time my son said that to me."
I hugged him good night. He brushed my hair with his hands, looked into my eyes, and smiled. Then he reclined and closed his eyes. After a few minutes, a soft snore filled the room.
I tucked myself back in my bed. That night I knew in my heart that I wanted to become a lawyer. I wanted to find out the truth—what had happened to Anna's parents and why everyone was still afraid to help her. I also wanted to find out the truth about myself and who I really was. Of all our relatives, only Uncle Carol treated me like family, and everyone considered him a sick, crazy old man. Were my real parents taken away like Anna's? I wondered. At least that would explain why I didn't look like anyone else in my family—and why I was treated so differently from everyone else. Maybe Stephen and Elena were forced to take me in by the Securitate. Or maybe I was just crazy, like they said Uncle Carol was.
For years those familiar screams—Anna pleading for her parents' lives—carried into my bedroom. Her body grew, but mentally she remained a ten-year-old.
People ridiculed her, but after hearing her story, I under- stood that she had to make her own world in order to survive. Fear, death, and suspicion looked at me through the bars of the iron fence that divided our property; they taught me about what Communism could do to a person. Sometimes I'd watch Anna, or wave, or offer a friendly word, regardless of the warnings. Like going to church, being friends with Anna would have meant I was an enemy of the government.
Uncle Carol was put into psychiatric hospitals twice more. After the second time, he was released to his son's home. He remained inside his room, refusing to eat and dying with the wish upon his lips that he would have spoken up for Anna. Although others knew him as the "crazy relative," I believed him to be brave.
If you would like to keep reading, you can find Saving My Assassin online or at your local bookstore – or buy it here : https://www.amazon.com/Saving-My-Assassin-Virginia-Prodan/dp/1496411838?ie=UTF8&*Version*=1&*entries*=0