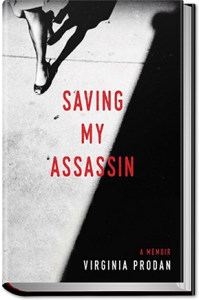 5 of 5 Stars – book review 
Please read my book review 5 of 5 Stars here:
https://www.goodreads.com/review/show/1616887156
"Amazing things happen to Virginia, and she gives God all the glory for each one. In her story, she tells you exactly how God touches lives in the most treacherous places. The story is gripping, uplifting, engrossing, and enlightening.
Well worth every penny you spend on it. It's definitely a keeper. It is a super read for all ages, but I think teens would be enthralled to read and discuss this book as a group.
In our society, Christianity is easy. This book shows how hard it can be in other societies. It would be an excellent challenge for teens to hold fast to their faith."
May America understand the danger!
Hope you will read my book too.
Or enter to get an advance reader copy giveaway at Goodreads – click the link : http://ow.ly/4mTVEY